Dear friends,
With great pleasure we invite you to participate to "KOSTOSKI" - International festival Ohrid - Republic of Macedonia. Due to the great interest, the festival is held on ten dates:

24-28 april 2020;

19-23 june 2020

02-06 july 2020

10-14 july 2020

24-28 july 2020

05-09 august 2020

11-15 august 2020

17-21 august 2020

08-12 october 2020

15-19 october 2020
Choose a festival date that suits you best and make a reservation before the number of participants is fulfilled.
Ohrid and Ohrid Lake
Ohrid is a city in Macedonia, which it is the largest city on Lake Ohrid, the eighth-largest city in the country where the Ohrid festival is held and one of the tourism regional centres where are many events organized. Also Ohrid has one of the 3 national parks in Macedonia on Galičica mountain, the higest peak of Galičica mountain is 2255 meters. Ohrid once had 365 churches, one for each day of the year, and has been referred to as a "Jerusalem of the Balkans". The christianity dates back from the time of St Paul the apostle, in his honor the Ohrid airport is called St Paul the apostle airport. The oldest church is from 11 century in the center of the city and its called St Sophia. The city of Ohrid is rich with history, folklore dances, picturesque houses, monuments, folklore traditions, folk festivals, natural beauties, folk music of choir and orchestra, folk art and Ohrid pearls. The most famous jewelry in Macedonia are the Ohrid pearls which are produced by 2 families from Ohrid. In 1979 and in 1980 respectively, Ohrid and Lake Ohrid were accepted as Cultural and Natural World Heritage Sites by UNESCO. Ohrid is one of only 28 sites that are part of UNESCO's World Heritage that are Cultural as well as Natural sites. Apart from the historical-cultural core, you can enjoy swimming in Ohrid Lake or many events organized throughout the year, like the famous Ohrid Summer festival - this summer festival its first held in 1961, Ohrid fest - Ohridski Trubaduri, Ohrid Swimming marathon, Ohrid Folklore festivals/folk festivals, Ohrid choral festival or relax with coffee somewhere on the lake's shore. Lake Ohrid represents one of the most beautiful lakes in the Balkans, the largest depth of 286 meters is measured between the villages Pestani and Trpejca, about 5 km from the lake shore. The Ohrid lake is located at an altitude of 695 meters, the maximum water transparency is 22 meters, which is excellent for water activities - swimming in Ohrid Lake.
Festival Purpose
The aim of Kostoski international festival Ohrid is to show the culture, music, folklore clothes, songs, folklore dance and music, choral music, folk art and tradition of different countries from all over the world, and at the same time the participants to gain new friendships at the festivals in Ohrid, and in the following days in ohrid to get acquainted with the beauties of the city of Ohrid and Ohrid Lake. Every year, KOSTOSKI international festival of dance and songs is organized by Kostoski tourist bureau in the most beautiful city in Macedonia - Ohrid. Kostoski international folklore festival Ohrid each year has many ensembles from different countries. Kostoski festival its mixed type of festival that includes: Ohrid folklore festival/folk festivals, Ohrid choir festival, international festival of dance - modern dance and music festival, Orchestra/brass band festival, majorette festival and offers performance for every group, amateur or professional, folklore or modern dance group, choir and orchestra and gives diversity for everybodys taste. Ussualy participants of the past festivals after few years come back again to show new dance and songs at the festival of dance.
📌

Are you looking to participate to: Ohrid folklore festival, majorettes/modern dance festival, orchestra festival or Ohrid Choir festival???

⏬
☑

You came to the right place! Kostoski international festival Ohrid is open for:
Folklore ensembles: -All kinds of folk dance and singing ensembles, youth folklore groups or senior that like to participate to the international folk dance festival are welcome to the folk festivals.
Majorettes
Choir: - All kings of choirs who perform choral music are welcome to the choral festival, like: youth choirs, professional choirs, amateur choirs, mixed choirs, male choirs, female choirs, children choirs, school choir, international choir etc.
Orchestra - All kinds of orchestras are welcome to the festival days in Ohrid, like: wood and brass Bands, folk music orchestras , symphonic orchestras, chamber music orchestras, marching bands, percussion ensembles, Jazz bands, wind ensembles, string orchestras etc.
Modern dance - All kinds of modern dance ensembles
etc..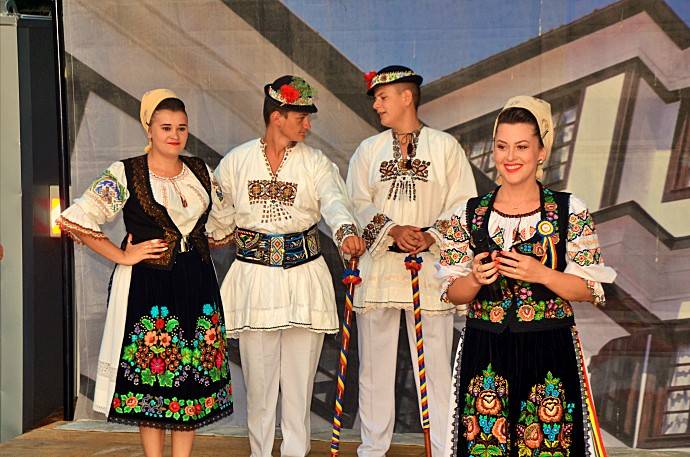 Festival Program for the festival days in Ohrid
Accommodation of groups after arriving in Ohrid, short meeting with the Head of every group for the details of Ohrid festival, free day
Sightseeing of Ohrid with tourist guide
Parade of the groups through the center of the city and performance of all groups of the festival(Folklore dance groups, Majorettes, Orchestras, Choirs, Modern dance groups)
Visiting the Monastery of St. Naum with tourist guide (St Naum can be reached by road or by boat)
Free Day activities(swimming, shoping etc.), Closing of the festival, giving gifts and diploma for participation to the festival
Festival Accommodation
Accommodation will be in Hotels with 3 *** & Apartments
The rooms are with 3, 4, 5 beds, each group will get 2 double rooms in the hotel accommodation that can be used for the management and drivers.
For more double rooms in hotel accommodation you need to pay extra of 5 euros per person per day
There is a possibility of extending and shortening your stay
Rules of the Ohrid Festival
Kostoski international folk dance and music festivals Ohrid is open for: youth folklore groups and veterans or older folklore groups, choir, orchestras, modern dance groups, majorettes, etc.
There is no age limit and the number of participants in a group is not limited for the festivals in ohrid.
Each group should carry with it: a flag of its own country, an sign with the name of the group and a CD or USB or live music.
Every group need to prepare a program with duration from 5 minutes to 20 minutes.
Kostoski international folk dance festival Ohrid is not competitive, everybody can participate.
If you participate, you should fill and send a complete application form and make advance payment of 20% of the total amount for reservation to the organizers of the festival, and the rest of the money you pay after arriving in Ohrid.
Festival Organizer
KOSTOSKI TOURIST BUREAU OHRID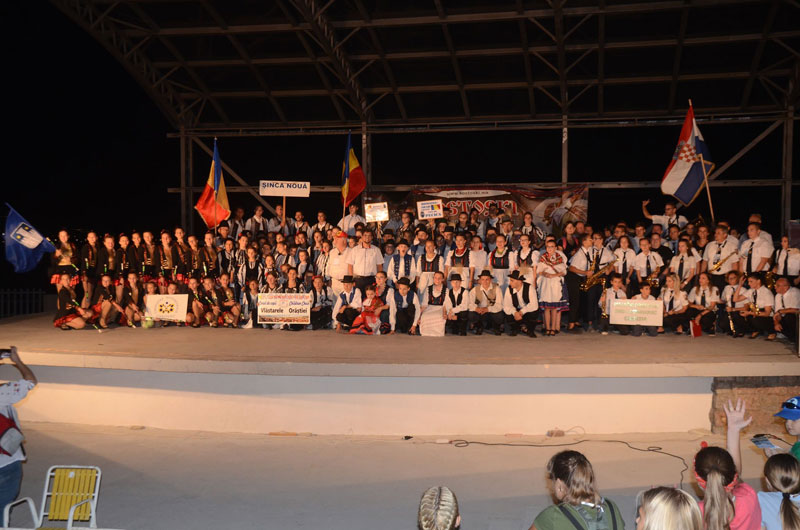 Note: The organizer of the festival reserves the right to change the festival program
For more information for the festival and Price, contact us.
Below you can read part of many reccommendations from satisfied participants of the festival.
Great hospitality,beautiful town and lake,awesome people and great tour

Posted by Vedran KoLic on Friday, 16 August 2019
Nice festival, that gives a chance to showcase less known dances.

Posted by Izabela Jozefiak on Monday, 15 July 2019
Great service very good guide

Posted by Kiril Koroveshovski on Wednesday, 24 April 2019
O experienta frumoasa in locuri minunate, perle si oameni draguti!??

Posted by Daniela Teodora on Saturday, 24 August 2019
Great hospitality, host and guide, great people, food, view.. beautiful town and lake... All recommendations ????????

Posted by Hrvoje Horvat on Tuesday, 11 June 2019
Organizare perfecta, ghid excelent, un festival si un ora? foarte frumos, multumim pentru invitatie, au fost cateva zile superbe.

Posted by Solomon Traian on Monday, 15 July 2019
Gjoko jest bardzo dobrym przewodnikiem! Chetnie dzieli sie swoja wiedza i odpowiada na najrozniejsze pytania ;) Polecam!

Posted by Martyna Mroczka on Sunday, 16 June 2019
Un oras frumos, cu oameni minunati, iar lacul ofera oportunitati pentru petrecerea unui sejur de vis. Locul unde poti sa asisti la cel mai frumos festival de folclor. Il recomand tuturor.??

Posted by Mariana Arsene on Thursday, 13 June 2019
Nagyon szep a varos es Kostoski segitsegevel meg ismerhetuk a tortenelmet es erdekes meseket hallhatunk. A fesztival...

Posted by Gal Krisztina on Monday, 26 August 2019
Ohrid is one of the most beautiful locations where I have been. A town very nice, clean, quiet and prices for all...

Posted by Florin Draghiciu on Monday, 26 August 2019
Ohrid egy tokeletes nyaralohely. Az ido mediterran, a to csodas, a hegyek festoiek, a varos gyonyoru es kulturalis...

Posted by Kecskes Irenke on Monday, 26 August 2019